Today is Vijayadashami. Ravana Dahan is being organized in many cities across the country. Ravana Dahan was also organized in Delhi. Prime Minister Narendra Modi also participated in the combustion program. PM Modi participated in the Ravana Dahan program at Ramlila Ground in Dwarka, Delhi.
During this, PM Modi also addressed the people who participated in Ravana Dahan. PM Modi said that on the next Ramnavami of Ayodhya, every note echoing in the temple of Ramlala will bring joy to the whole world.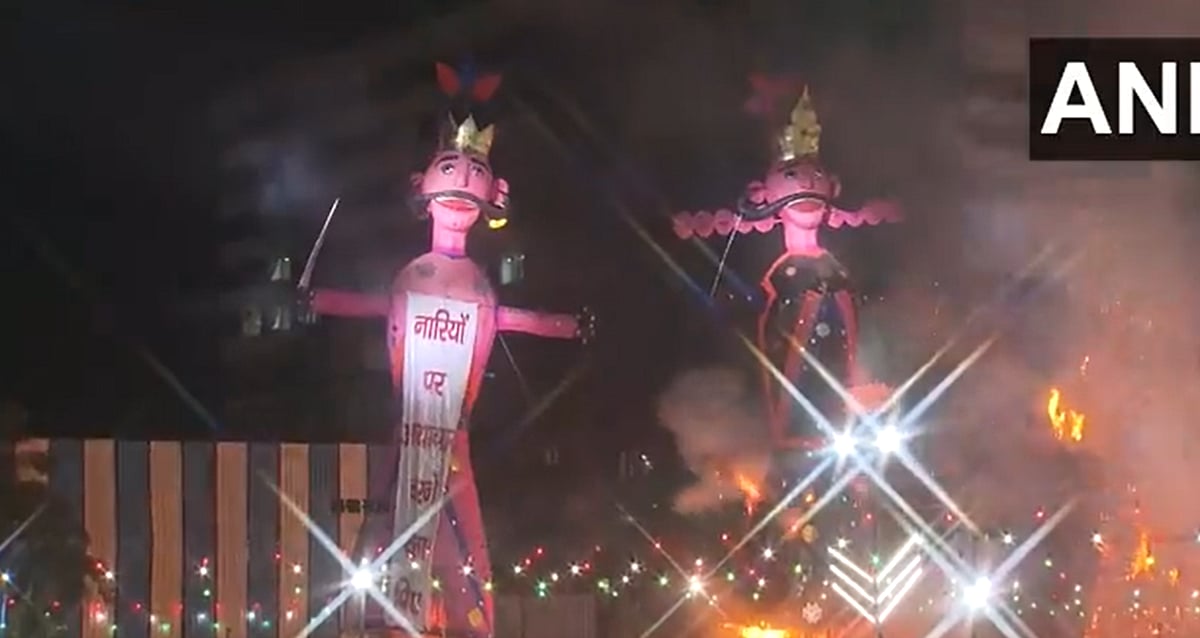 At the Dussehra celebrations in Dwarka, Delhi, Prime Minister Narendra Modi said that it is our good fortune that we can see a grand Ram temple being built.
PM Modi also said that we know the dignity of Shri Ram and also know very well how to protect our borders.
PM Modi said that today India has won on the moon. He claimed that India is going to become the third largest economy in the world.
PM Modi said that on this special day of good over evil, do not burn just one effigy of Ravana. He said that everyone should eliminate the evil which breaks the harmony of the country.
PM Modi said that there is a custom of worshiping weapons on Vijayadashami. We worship weapons for protection. We do not attack but know how to defend ourselves.