After the conclusion of Navratri 2023, Durga idols are being immersed in Bhagalpur. More than two dozen statues installed in Bhagalpur are being immersed on Wednesday. In every area along the route through which the idol is being taken for immersion, crowds of devotees came out of their homes to have darshan of the Mother Goddess.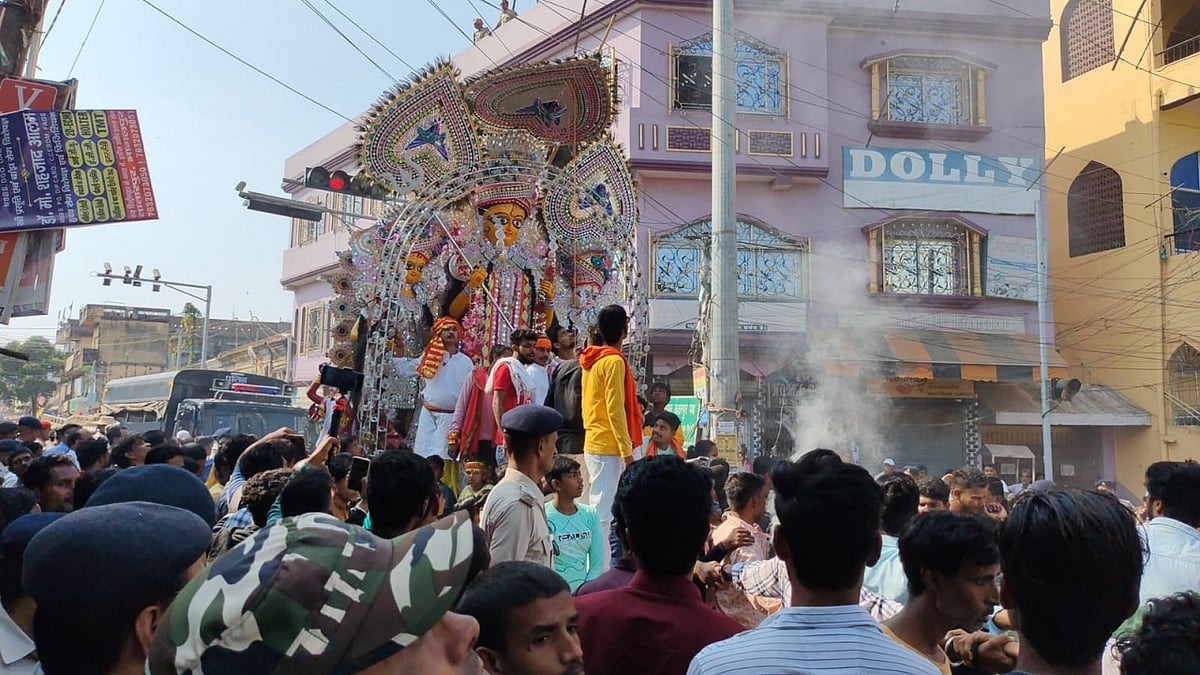 The Durga idol of Parvati is very special. Every year, Goddess Durga of Parvati is kept at the forefront in the immersion procession. After reaching the station square, the Durga idol of Parvati is placed in the front and all the idols behind it come out in a procession.
During Durga Puja, 2000 police personnel and officers of Bhagalpur district were specially deployed on duty. At the same time, security personnel were seen ready regarding the immersion procession and remained deployed on the route of the procession.
Devotees of all age groups were seen dancing in the procession for immersion of Durga idol in Bhagalpur. Women also came out on the streets in large numbers and bid farewell to their mother.
A crowd of devotees came out on the road carrying the idol from Mohaddinagar Durga temple. Abir, everyone kept moving forward playing and cheering in front of the statue.
During the immersion procession of Maa Durga in Bhagalpur, women applied vermilion to each other and bid farewell to the mother.
Crowds of people gathered on the streets to see Durga Maharani of Parbatti. At the same time, security personnel were also deployed everywhere on the procession route for the immersion procession.
Women also participated enthusiastically in the immersion procession. Women danced in the procession and applied vermillion to each other.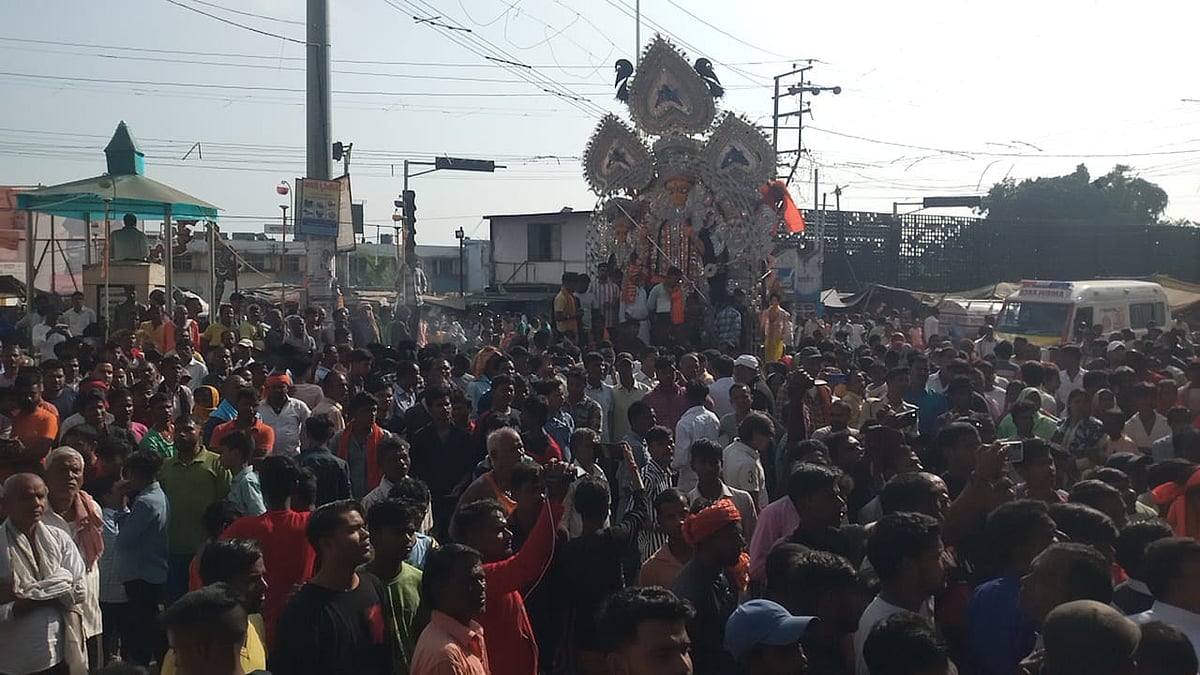 As per the tradition going on for years, all the idols were brought to the Station Chowk of Bhagalpur, Durga Maharani of Parbatti was brought to the forefront. From here, all the idols proceed in a queue for immersion.