Train Accident: Two passenger trains collided near Vizianagaram in Andhra Pradesh. According to news agency ANI, a passenger train carrying passengers had a direct collision with another passenger train in Vizianagaram district. In this accident, 3 bogies of the train derailed. There is also a possibility of death of many passengers.
At least 10 people were injured in the collision between two trains and some are feared dead. Railway officials have said that Visakhapatnam-Palasa Passenger (train number 08532) and Visakhapatnam-Rayagada Passenger (train number 08504) have collided. At least 10 people were injured in this incident.
A railway official said that there is a possibility that some passengers may have died in the accident, although this has not been confirmed yet.
After the accident, Divisional Railway Manager Saurabh Prasad has reached the spot. Relief and rescue work is going on in full swing by the Railways and Police.
A railway official said that the local administration and the National Disaster Response Force (NDRF) were informed and their assistance was sought. Meanwhile, accident relief trains along with ambulances have reached the spot.
Here after the incident, Andhra Pradesh Chief Minister YS Jaganmohan Reddy has expressed grief over the accident. He has instructed the officials to carry out rescue operations.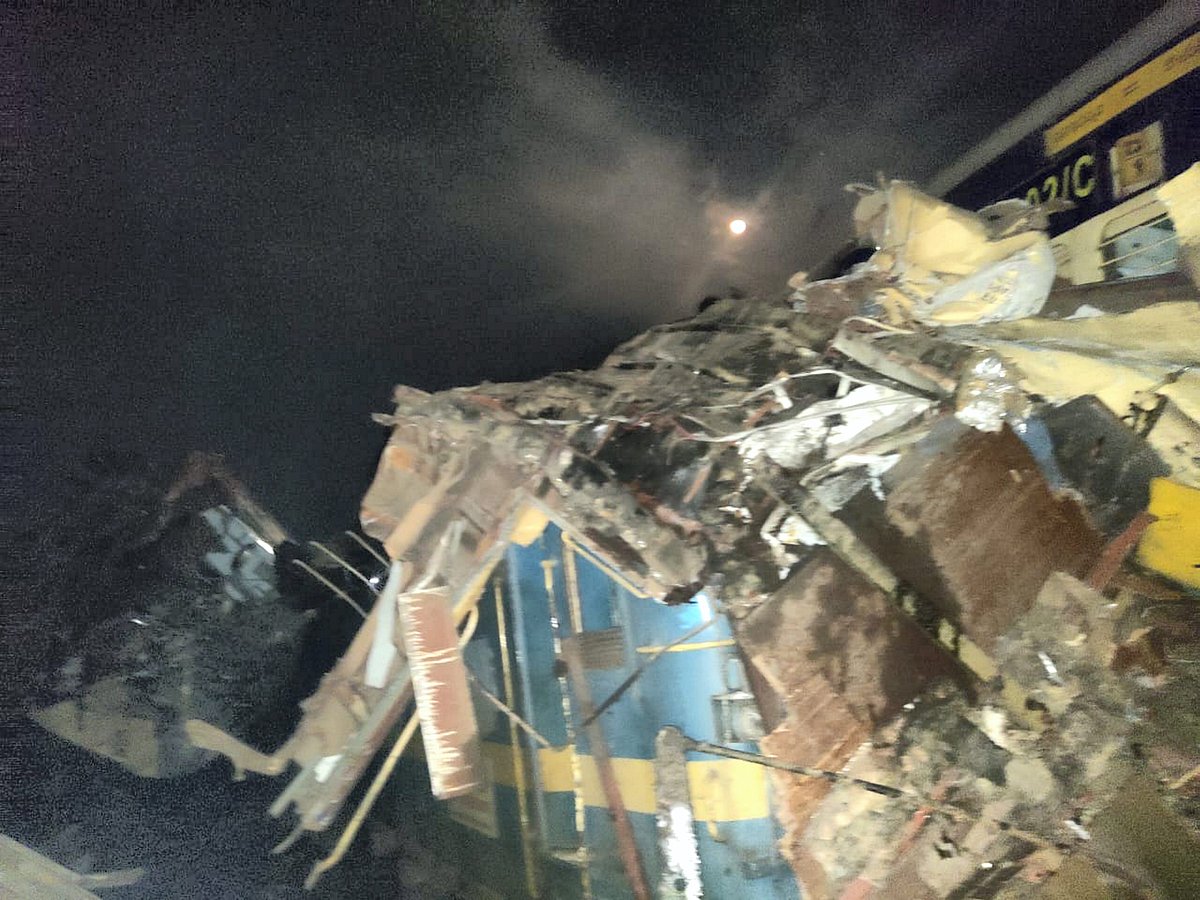 CM Reddy has asked officials to arrange for adequate number of ambulances to transport the injured.
After the train accident in Andhra Pradesh, the Railway Ministry has issued helpline numbers. (Courtesy of Language Input)